WINDWALKER
Safari Canada
~About Us~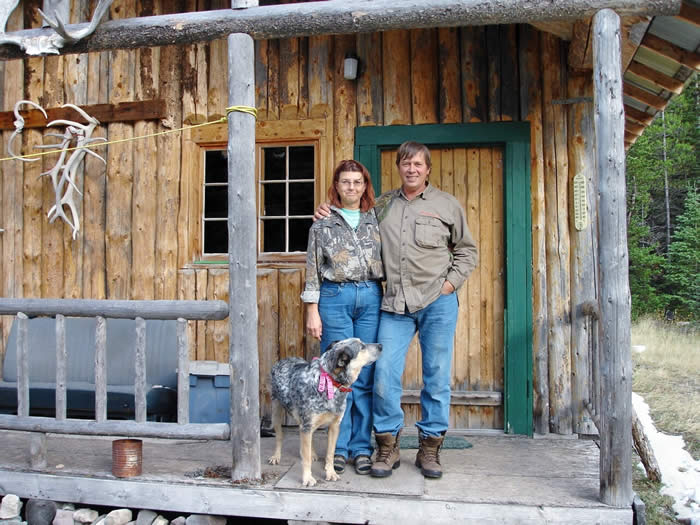 Windwalker Safari Canada
Dave & Marilyn Eider
PO Box 1390 Eureka, MT 59917
We are full service professional outfitters with some of the very best big game hunting in North America; offering hunts Bighorn Sheep, Mountain Goat, Elk, Whitetail and Mule Deer, Shiras Moose, Black Bear and Grizzly. All our hunts are fair chase using horses from rustic yet comfortable cabins and spike camps. Most of our wildlife, although abundant, is on a quota system and managed with an eye toward the future. We also offer summer pack trips for fishing, photo and wildlife watching.
Our area is in the extreme southeast corner of British Columbia – the renowned Crown of the Continent. Our southern border is Glacier Park, Montana, the eastern border, Waterton Park, Alberta and to the west is the North Fork of Flathead River. The beauty of our area is a natural extension of these parks and includes the Akamina Kishinena Provincial Park where we have exclusive commercial rights.
Windwalker is a family owned and operated with only four hunters per season to assure personalized service. Our dedicated professional guiders take great pride in providing first class wilderness adventure. Obtaining your trophy is important but remember to enjoy all aspects of the trip; the moon rising over the mountain, the cry of the wolf or the loon, the warmth of a campfire shared with friends old and new. We cannot guarantee a trophy but we do guarantee memories to last a lifetime.
---